Welcome to the easybell partner program!
Partners find a connection here. Easybell offers customised telephony and business DSL tariffs for your customers.
+49 (0) 800 0707 54
Mon-Fri 9-18 h
Your partner advantages
at a glance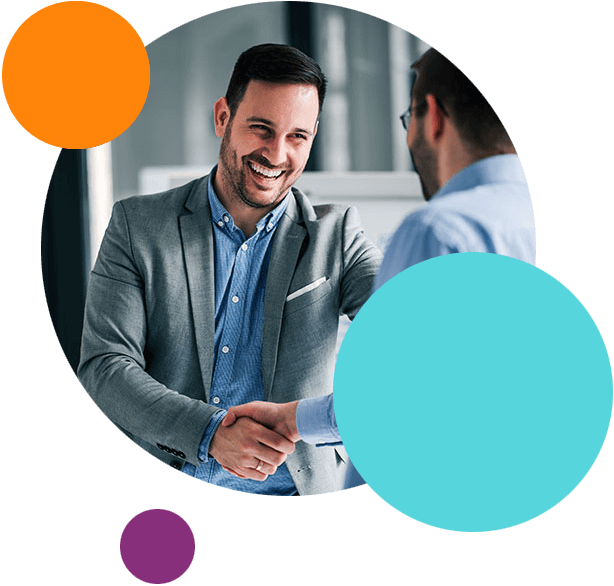 Benefit from our attractive easybell telephony and business DSL tariffs!
As a partner, you and your customers benefit from future-proof and affordable products.

We offer products that are perfectly tailored to the needs of your customers. Business customers make calls with our low-cost SIP Trunk tariffs or integrate the entire telephony with our Teams Connector in Microsoft Teams.
Convenient and fast ordering via our partner portal
Order for your customers easily and conveniently via our partner portal. Thanks to our paperless and highly automated processes, we enable fast, simple and environmentally friendly processing. Offer your customers a comprehensive service and easily manage their connections yourself.
Attractive lifetime commissions of up to 20% of customer turnover
Receive up to 20% of your customer's net turnover. Because when your customer uses our telephony products, it pays off for you too. Receive your commissions paid out monthly. In your partner portal you have an overview of all commissions at all times.
Your personal partner hotline
At easybell, we place great value on the support of our partners. If you have any questions about our conditions or need help with a customer issue, you can rely on a personal contact via the easybell partner hotline.
Wide range of free marketing material
As a partner, free marketing materials such as brochures, flyers or other easybell promotional items are always available to you. If you have any special wishes or requirements, please do not hesitate to contact us. We will be happy to advise you individually and support you in your marketing activities.
Compatibility with your hardware guaranteed
Through close cooperation with many manufacturers, we guarantee you continuous compatibility testing of telephone systems, media gateways and IP telephones. Do you need help with the configuration of a particular hardware or important tips? No problem, at easybell you will receive many helpful instructions in a simple and understandable way. If you distribute hardware that we have not yet certified, we will be happy to contact the manufacturer to achieve certification.
Exclusive promotional tariffs
As a partner, offer your customers exclusive and particularly attractive promotional rates that are limited in time and cannot be booked directly via our website.
The advantages of easybell for your customers
● Attractive and transparent tariffs for different usage profiles with significant cost savings compared to ISDN and primary multiplex connections.
● Fair tariff structure without minimum contract term and can be terminated monthly
● Fraud protection guarantee, no excessive telephone bills from your customers after hacker attacks
● Offer your customers high availability and security through encrypted telephony and redundant servers,
● Professional number porting and easy migration from ISDN.
● Comprehensive range of functions that meet the needs of customers
Free partner webinars
The partner training "Presentation of the easybell portfolio and partner portal" offers valuable information for new partners who want to learn about the easybell offer and the partner portal.

Nico Züchel and Franz Kindler from the easybell partner team will show you twice a month how you can significantly improve your sales and margin situation by working with easybell. The current training dates are regularly announced by e-mail. If you are interested in an individual training or project enquiries, you can contact us at any time at partner@easybell.com.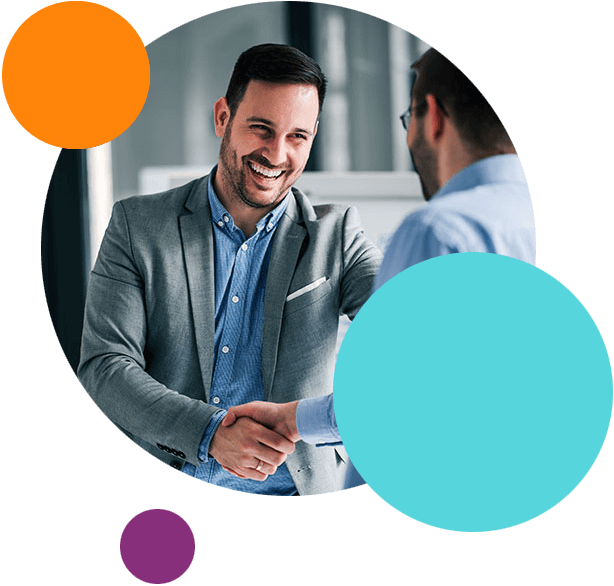 As an easybell partner, you can expect many interesting benefits. Do you have further questions about the easybell partner program? Send us an email at partner@easybell.com. We are happy to assist you at any time and look forward to hearing from you.